Development  | Maintenance | UI/UX Design
Aircraft Radio & Avionics
Aircraft Radio & Avionics
Aircraft Radio & Avionics, is a one-stop destination for premium aircraft radio and avionics equipment. They offer a vast selection of top-notch products from leading brands, they cater to pilots and aviation enthusiasts alike. With a user-friendly interface, expert advice, and excellent customer service, they ensure a seamless shopping experience for all aviation needs.
Our Client wanted a website that showcases their credibility & certification which is their significance they wanted their strengths highlighted on the website which makes them stand out from all other companies.
We delivered an exquisite design that captivates the eye. The website features a dedicated page highlighting clients' certifications, setting them apart as an industry leader. Additionally, the platform provides concise yet comprehensive product descriptions, offering customers valuable insights into offerings and their details.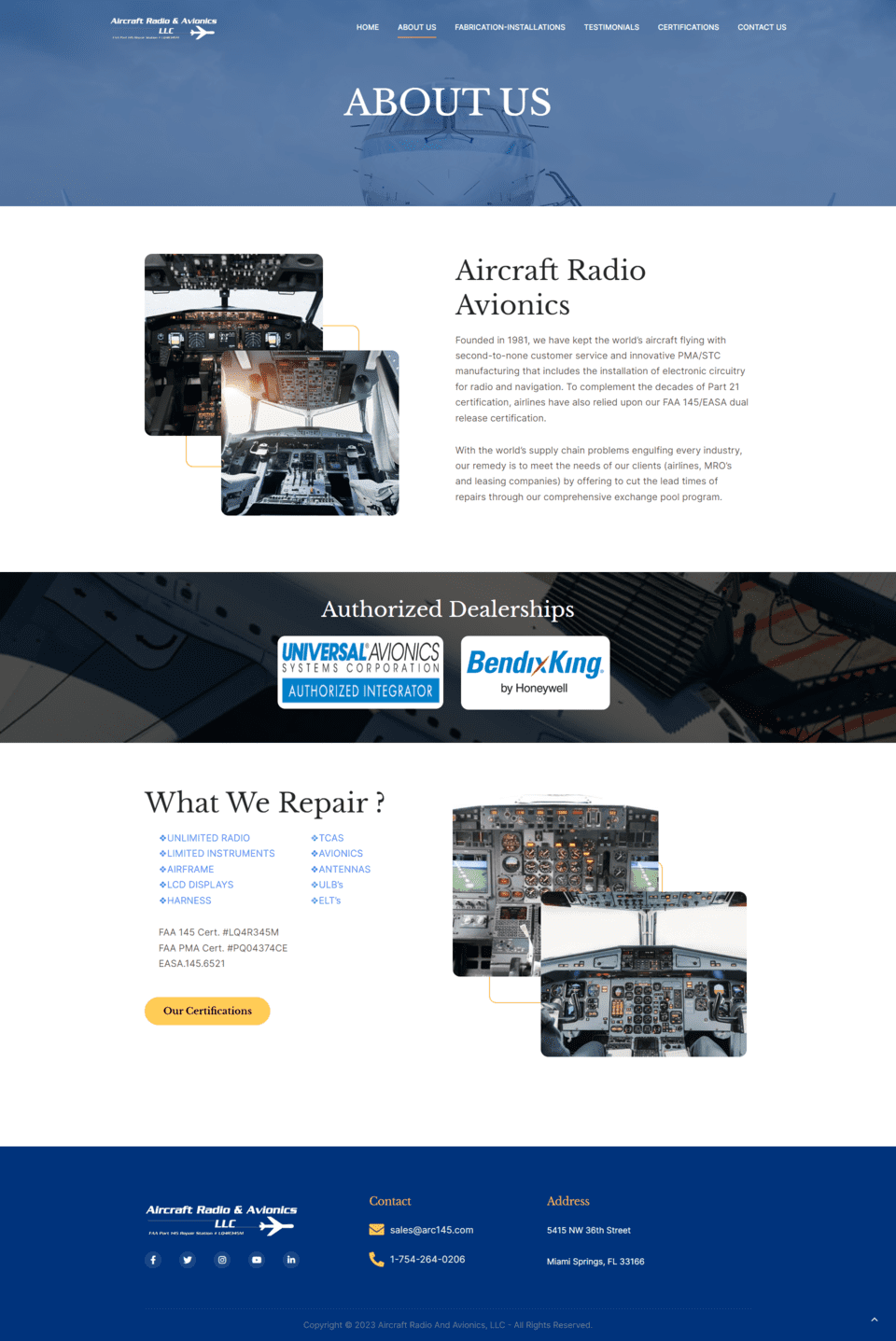 Libre Baskerville is an elegant and classic serif font Its refined design and excellent legibility, a popular choice for print and digital projects.
Inter font is a modern and versatile typeface. It is designed specifically for digital displays, and ensures exceptional readability across various devices and screen sizes.