AIRCRAFT RADIO AVIONICS
Aviation MRO Solutions
Full steam ahead for a skies spectacular
BiteaByte baited its hook, started its motor and cruised into the iconic Darling Harbour to drive public relations, social media, digital marketing and content creation for the highly anticipated 2022 Sydney International Boat Show.
Australia's biggest recreational boating lifestyle event demanded a campaign to match and BiteaByte delivered with an integrated strategy that reeled in an impressive haul of page views, media clips, social engagement and new fans and followers.
We secured high-quality national media interest in the event, enticed visitors with captivating social posts, piqued industry interest with compelling written content, boosted subscribers with an irresistible competition and strengthened relationships between the Boating Institute of Australia (BIA), Mulpha Events, exhibitors, stakeholders and partners.
The campaign contributed to huge crowds and impressive sales over five massive days.
Pieces of Content Delivered
Unique Landing Page Visits
Entrants/Email Subscribers
New Social Media Followers
We crafted a social media marketing strategy for this company by understanding the demographics & psychographics of their target audience. Then, we aligned our content & ad strategy to match the business goals while aligning it with the audience's needs as well.
Our team helped them create a content publishing plan for different social media posts. These posts included information about the company, details about its services, and instructions regarding how users can get in touch with the company. We shortlisted specific content elements to include in their posts which included the company logo, product & service information & contact details for reaching out to their team.
In terms of design, we went with a clean-looking theme with plenty of white space & modern aesthetics by incorporating a contrasting color combination of whites, grays & shades of vibrant blue color. To add variation in visual design, we also included some posts with a light tint of orangish-yellow color.
We crafted a well-defined social media strategy after conducting an audit/analysis of our client's existing state of marketing. We also defined the metrics that we'll be looking at to help us guide our efforts & to inform us whether the resources are being utilized effectively or not.
Our team made sure that the CTA button was separate from the rest of the content & stood out so that it was clear to the users what next steps should they take & where it lead them. The purpose of this button was to make it quick & easy for the user to get in touch with the company.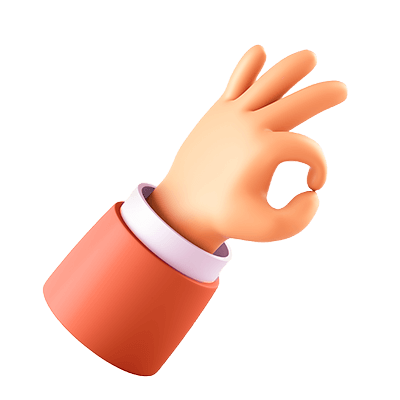 The client's brand got a nice touch-up with the utilization of modern, trendy visual designs that made their brand assets look more appealing & attention-grabbing. This also helped them in being perceived as a well-established brand & more authoritative company in the eyes of the user.